"Predicting rain doesn't count, building the ark does."
—Warren Buffett
WHY INVESTMENT MANAGEMENT?
Investment management is the handling of financial assets and investments. We believe a suitable investment management plan considers both short-term and long-term economic metrics and outlooks working in tandem to help you achieve financial stability.  WFA investment advisors work with you to create a personalized investment strategy that aligns with your needs, goals, and risk tolerance.  Schedule a free consultation today to see what plan our advisors recommend for you.
The WFA investment philosophy: Diversification
Stock market crashes produce a considerable amount of alarm because they are unexpected. Trying to predict and time the next crash is rather futile. Investment diversification has historically been proven to help weather the market's inevitable ups and downs; helping your portfolio endure, not predict, stock market downturns.
Our investment advisors believe that long-term investment success depends on an investment plan that allocates investments efficiently among various classifications of stock and bond mutual funds, as well as Exchange Traded Funds (ETFs).
By using investment tools such as Modern Portfolio Theory statistics and probability analysis, we provide consistent investment allocation models with acceptable risk/reward trade-offs that are tailored specifically to your portfolio.
How WFA's investment management services can benefit you.
Understand Your Risk Tolerance
How do you feel when the stock market increases or decreases? For most people, this depends on their life stage and investment objectives. Investment objectives are goals an individual has for their investment portfolio. Someone nearing retirement may be more concerned with market decline compared to someone just starting their work career. We call this your "tolerance for risk" or "risk tolerance".
Everyone's risk tolerance is different and unique to them. Our WFA investment advisors focus on asking the right questions to help you understand your risk tolerance and what you can expect given different portfolio allocations and market environments.
Choosing the Right Asset Security For You
Our clients' assets are custodied, or held, at Charles Schwab and Co. Inc., one of the country's most well-established, multinational financial services companies. We also leverage available industry resources, including third-party market and security research reports, to select appropriate securities that meet criteria regarding historic performance, yield, expense ratio, and risk.
Your portfolio's asset allocation is based on four factors: your goals, investment horizon, risk tolerance, and current financial situation.
Increase tax efficiency
Taxes shouldn't be the primary driver of your investment strategy, but it makes sense to take advantage of opportunities to manage, defer and reduce the amount of taxes you pay. Our advisors help our clients manage federal income taxes by considering the role of losses, the timing of investments, and investment selection.
Using tax-deferred accounts when appropriate can help keep more of your money invested and working for you until retirement.
Keep Your Investment Plan on Track
Once your investment objective is determined, we actively monitor your accounts and execute trades on your behalf, as necessary. This allows us to react quickly in an ever changing market to keep your asset allocation aligned with your investment objectives.
WFA's Client Portal is available for customized, easy access to daily account balances, portfolio allocations, and performance data for multiple time periods and dates, including overnight. The client portal is also available via mobile app for Android and Apple devices.
Questions We Can Help You Answer
How does a market decline affect my investment portfolio?
What should my asset allocation be?
Can and should investment objectives change over time?
What is an annuity and is it right for me?
Certified Financial Planners™
At WFA, you have access to a team of professionals including SEC-Registered Investment Adviser Representatives, certified financial planners™, and Certified Public Accountants. These individuals provide services such as investment and asset management, tax planning, retirement planning, estate planning, and risk management. Our financial advice considers your personal situation as a whole, so you can feel confident about your decisions.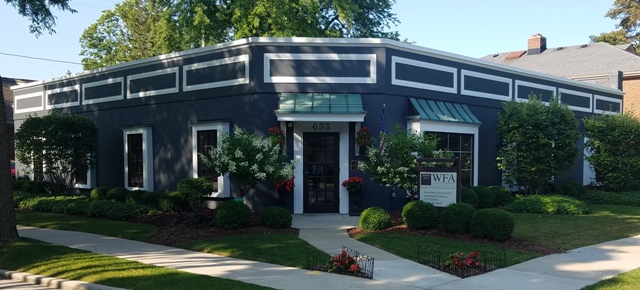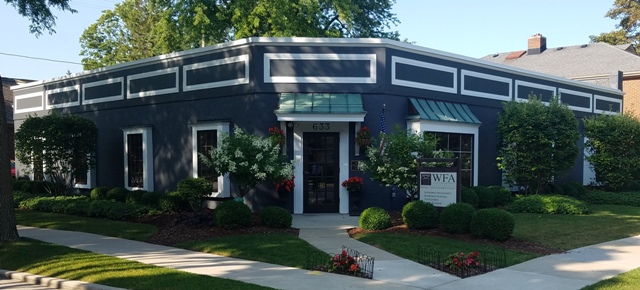 Explore your options for investment management today
Investment management is just one aspect of the financial planning process. At WFA, it begins with a free consultation. During this meeting, we review your accounts, share how we can help, and identify opportunities for your investment strategy.
Learn more by scheduling a free consultation.
Schedule Now