"Plans are nothing; planning is everything."
— Dwight E. Eisenhower
WHY IS ESTATE PLANNING IMPORTANT
Estate planning is not just for the wealthy. A well-thought-out estate plan can fulfill many roles and provide guidance not only at death, but also during life. The process involves aligning beneficiary designations with your intentions, identifying guardians for your children and pets, authorizing individuals to handle your affairs, and incorporating insurance policies when necessary, as well as minimizing court fees, attorney fees, and taxes. Preserving and transferring your wealth is the final step in a successful financial plan. Contact our Certified Financial PlannersTM to discuss the role an estate plan plays in your financial future.
Estate Planning Throughout Life
One of the greatest gifts you can give your family is to prepare for the day you'll be gone. Not having an estate plan unnecessarily burdens your family, may subject the estate to probate and attorneys' fees, and deprives you of deciding how your assets will be disbursed. Our approach to estate planning involves full integration with our investment, retirement, tax and insurance planning services. This comprehensive approach helps you build and conserve wealth and make intentional choices about dispersing your assets in a tax-efficient manner. When that time comes, we continue to work on your behalf, assisting your family in facilitating a smooth transfer.
A Well-Advised Estate Plan
Who Needs an Estate Plan?
Anyone who owns property, a home, a car, a bank account, investments, retirement accounts, personal belongings, etc., needs an estate plan. At a minimum, Durable and Healthcare Powers of Attorneys are necessary to provide authorization to individuals to make financial and healthcare decisions on your behalf should you be unable.
What Documents Comprise an Estate Plan?
An estate plan is tailored to the individual or family. In general, documents may include a Net Worth Statement (summary of all accounts and liabilities), beneficiary designations on accounts, Personal Will, Durable Power of Attorney for financial matters, Healthcare Power of Attorney, Living Will describing your advance directives to medical personnel, Guardianship Directives for minor children, and a Trust Agreement.
Why Create an Estate Plan?
You worked hard to accumulate wealth and assets. Don't let attorneys' fees and probate costs erode your wealth. An estate plan relieves your family of an undue burden by ensuring assets are distributed according to your intentions. In addition to identifying who receives an inheritance, you can stipulate when they receive it, which is particularly important when the heirs are children. An estate plan also identifies individuals responsible for completing specific tasks, like paying bills, making medical decisions, and disbursing assets.
When Should an Estate Plan be Established and Updated?
Be it a bank account, retirement account, or home, you should revisit your estate plan as you accumulate assets. The estate plan may include beneficiary designations on retirement accounts and life insurance policies in the early stages of adult life. As your family and financial situation mature, so should your estate plan. You should revisit your estate plan after significant life events, and when there are changes to tax and estate law.
How Does WFA Help Create an Estate Plan?
We assist you in describing your wishes before identifying beneficiary designations that should be implemented. We will also coordinate with a third-party estate attorney to draft any legal documents necessary to complete your plan. Since WFA's inception, we have worked with numerous estate attorneys and can provide referrals based on your particular needs.
Questions We Can Help You Answer
Do I need an estate plan?
Isn't a will enough?
How do I prevent probate?
Can I contribute to charity after my death?
How do I provide for my minor children if something happens to me?
Certified Financial Planners™
At WFA, you have access to a team of professionals including SEC-Registered Investment Adviser Representatives, certified financial planners™, and Certified Public Accountants. These individuals provide services such as investment and asset management, tax planning, retirement planning, estate planning, and risk management. Our financial advice considers your personal situation as a whole, so you can feel confident about your decisions.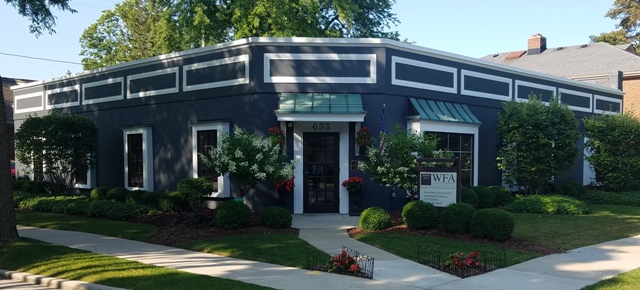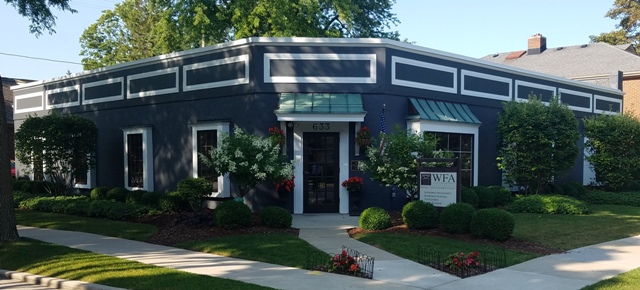 Make the hard times easier
During life's toughest moments, a well-advised estate plan is invaluable. It provides your chosen representatives with authorization to make decisions on your behalf when you can't. It also offers guidance when transferring your wealth to your stated beneficiaries.
Learn more by scheduling a free consultation.
Schedule Now