Post Divorce Financial Planning
"When the winds of change blow, some people build walls and others build windmills."
— Chinese Proverb
FINANCIAL PLANNING AFTER DIVORCE
We understand that your future goals may not be your first priority after a significant life event. However, we believe financial planning is a key factor to your financial stability, and it becomes even more critical when faced with divorce. Just as a divorce attorney will guide you through the divorce process, a WFA advisor will help you build a post-divorce financial plan focused on your current financial situation, short- and long-term goals, and retirement plans. Contact us today.
Simplify Through Integrated Financial Services
WFA was founded over 35 years ago as one of the only firms in southeast Wisconsin who specialized in helping individuals manage their finances post-divorce. We walk you through the process of building a financial plan covering topics such as budgeting, income tax, investing and trading, life insurance, goal planning, and estate structures for minor heirs. Our financial and investment planning expertise can be invaluable as you begin the process of navigating your financial future.
Comprehensive Financial Planning
Budgeting
WFA will assist with developing a monthly Cash Flow Statement, outlining income and expenses. This process helps answer questions like "Do I need to seek employment?", "What will my Social Security benefit be?" and "Can I afford my current residence?" Our portfolio administrators will assist with establishing money movement transactions between your managed assets and bank account.
Income Tax
WFA will help determine proper withholding elections, tax return filing status, and dependent/exemption/deduction claims in the year of the divorce and beyond. Our tax advisors will walk you through your tax forms and returns, taking the time to teach and answer questions along the way. Our tax planning process will give you confidence that your taxes will be managed efficiently and systematically.
Investment Management
WFA will review your financial assets and discuss your risk tolerance before determining an investment strategy that aligns your investments with your stated goals and objectives. Our financial advisors will guide you through your account statements and portfolio composition to better understand your financial standing and positions.
Retirement Planning
The separation and reallocation of assets upon divorce can have a significant impact on your retirement plans. WFA will work with you to develop a new financial plan that gives you confidence as you move toward retirement.
Insurance Planning
Insurance planning is a critical component of your financial plan. It is meant to protect you and your family against lapses in income streams and a loss of assets. WFA will review your financial needs and provide insurance recommendations relating to life, long-term disability, umbrella, and other types of coverage.
Estate Planning
After a divorce we recommend revisiting your estate plan. Beneficiary designations and Powers of Attorney need to be updated to ensure your intentions are clear. WFA helps you consolidate accounts, review beneficiary designations, and coordinate updates to estate documents by a third-party attorney.
Questions We Can Help You Answer
Certified Financial Planners™
At WFA, you have access to a team of professionals including SEC-Registered Investment Adviser Representatives, certified financial planners™, and Certified Public Accountants. These individuals provide services such as investment and asset management, tax planning, retirement planning, estate planning, and risk management. Our financial advice considers your personal situation as a whole, so you can feel confident about your decisions.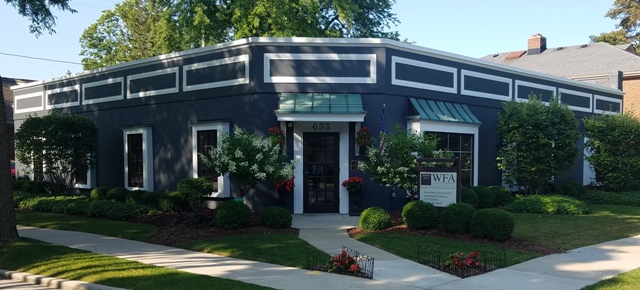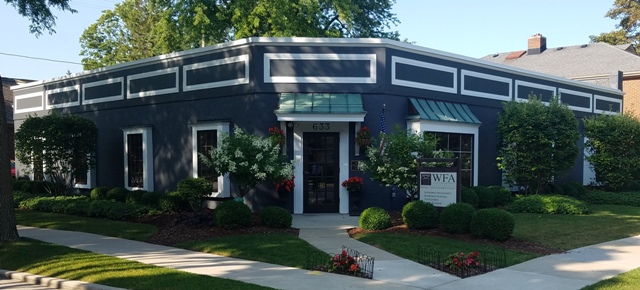 Independence and Financial Freedom
Simplify your life by consolidating your financial accounts in one place. Let us do for you what we do best: review your current financial situation and help you develop an integrated financial plan.
Learn more by scheduling a free consultation.
Schedule Now