"Driving race cars is risky, not having life insurance is riskier"
— Danica Patrick, Nascar Driver
WHAT IS INSURANCE PLANNING?
Insurance planning involves evaluating risks and combating them with the right insurance coverage to protect yourself, loved ones, and your assets in the case of an unexpected event. Insurance planning is a key component of financial planning because it can ease the financial burden when disaster strikes. Contact us today to discuss insurance planning and which options are suitable for your needs.
Insurance Offers Protection
Because none of us can predict the future, we have insurance coverage to plan for uncertainty. Insurance is part of a comprehensive financial strategy that protects your assets, your ability to earn income, and even keep a roof over your head. A well considered insurance strategy is the safety net that underpins all of your financial decisions. We work with you to identify your risks and vulnerabilities, then help you decide the appropriate coverage to protect your family and assets.
Personal Liability Umbrella Insurance
Personal Liability Umbrella policies are designed to protect you against claims above and beyond the amount covered by your primary policies. For example, if you're found liable for $1 million in damages after a car accident, and only have $300,000 in auto liability coverage, you will likely have to pay out of pocket the remaining $700,000. A $1 million umbrella policy would pay the remaining $700,000, preserving your assets. WFA will review all primary policies, your annual income, and current net worth when advising on a current or needed umbrella policy.
Long-Term Disability Insurance
Disability planning should be part of a comprehensive insurance or risk management analysis. It is crucial to consider the financial risks of certain unforeseen events such as a prolonged illness or a disability resulting in the inability to work and loss of income. WFA will analyze your disability income insurance coverage, considering income protection, benefit inflation, the definition of disability, employer coverage, and taxation of benefits.
Long-Term Care Insurance
LTC insurance is designed to cover expenses associated with long-term senior care services and support, whether the care is provided at home or in an assisted living community, skilled nursing facility, or other senior care setting. A thoughtful LTC coverage decision is all about balance, weighing what you can afford, the kind of care you expect, and the risks you might face. When determining insurance needs, WFA will consider all your assets along with the current cost of LTC where you live or where you plan to retire.
Life Insurance
The primary reason to buy life insurance is to replace lost income due to premature death. Typically, life insurance is used to pay funeral expenses, repay outstanding debts, make charitable donations, and cover living expenses for surviving family members. Insurance can also be used to cover estate taxes and probate fees to enable your estate to be liquidated most efficiently. When determining insurance needs, WFA considers all income and investment resources along with immediate and future expenses and financial goals.
Questions We Can Help You Answer
What role does insurance play in financial planning?
What types of insurance do I need?
Do I have enough life insurance?
Should I keep my whole life insurance policy?
Is my insurance coverage through work portable?
Do I pay tax on insurance proceeds?
Certified Financial Planners™
At WFA, you have access to a team of professionals including SEC-Registered Investment Adviser Representatives, certified financial planners™, and Certified Public Accountants. These individuals provide services such as investment and asset management, tax planning, retirement planning, estate planning, and risk management. Our financial advice considers your personal situation as a whole, so you can feel confident about your decisions.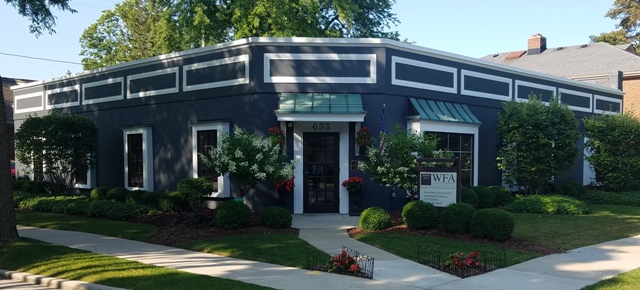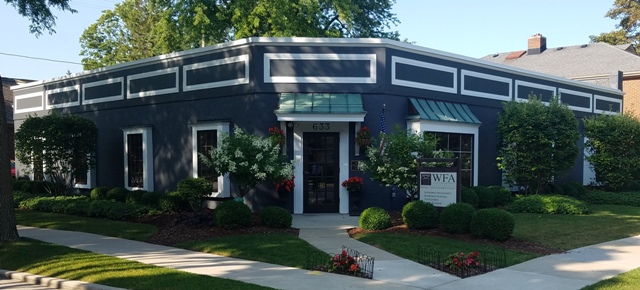 Peace of Mind
Protecting your income and assets provides peace of mind to you and those that depend on you.  WFA's approach to comprehensive financial planning will proactively consider and recommend appropriate insurance products based on your needs and financial goals.
Learn more by scheduling a free consultation.
Schedule Now